Tokaido Tour. For five centuries Old Tokaido foot highway has linked Japan's modern capital of Tokyo with the ancient capitals of Kyoto and Osaka. In feudal times most travelers of Tokaido were on foot – horses or palanquins being a luxury for the elite only. Enjoy our five day Tokaido program, including a day and a half of hiking, and three days more leisurely exploring natural and cultural heritage as recognized by the two Japan Heritage Areas we will journey through. Allow our local guides to immerse you in the authentic history, culture and natural heritage of this core part of Japan.
(Day 0, please dispatch your large luggage from your Tokyo hotel to your Day 2 accommodation, Hotel Garden Square Shizuoka, by Yamato courier.)
Day 1 Hike Hakone Hachiri
Bringing just a light overnight rucksack, catch Tokaido Shinkansen (own arrangement) from Tokyo/Shinagawa/Shinyokohama, get off at Odawara Station (tour start point) where you will be met by your guide (0900). 10km (7 mile) hike today, medium ability, about 2km of uphill, the rest flat or downhill. To start we catch the local train (Odakyu) to Hakone Yumoto, then public bus (Hakone Tozan) up to Amazake Chaya teahouse, one of the few remaining of hundreds of teahouses that adorned old Tokaido.  After some heart-warming amasake (non-alcholic) we follow the stone-paved Tokaido on foot through the forest down to the shore of Lake Ashinoko in Moto-Hakone. Next we stroll the kilometre-long Cedar Avenue, lined both sides with towering 400 year-old Japanese cedar (sugi), to Hakone Checkpoint. This faithful recreation on the original foundations demonstrates life on Tokaido during Edo Period. Lunch at a restaurant by the lake. After lunch we rejoin the ancient Tokaido for more forest hiking to Yamanaka Castle Ruins, Mount Fuji photo opportunity weather permitting. We then public bus (Tokai Bus) to Mishima and stroll along the Genbegawa World Heritage Water Area to Mishima, a setting in James Clavell's epic novel Shogun. Stay Fujisan Mishima Tokyu Hotel or similar, Day 2 breakfast included.
Day 2 Kanbara and Yui Post Towns (tour operated by Local Travel Partners)
Check out of Mishima hotel and catch Tokaido main trunk line train to Shin-Kanbara Post Town, about 30 minutes. Great views of Fuji from the train, weather permitting. 10am pick up at JR Shin-Kanbara Station by a sedan taxi or a van taxi. Explore Kanbara Post Town, sushi making experience and sushi lunch at Yamashichi. Meet local Tokaido personality Yamazaki san and enjoy her Tokaido souvenirs hand-made from antique silk. At Tokaido Hiroshige Museum at Yui Post Town, try your hand at making your own Tokaido wood block print. A walk along Tokaido's Satta Pass is rewarded with a famous view (weather permitting) of Fuji across Suruga Bay. Taxi pick-up from the pass, drive to Shizuoka City, arriving at our hotel about 5pm (Hotel Garden Square Shizuoka, 3 star, breakfast included).
Day 3 Mariko Post Town, Utsunoya Pass, and Home of the Last Shogun (tour operated by Local Travel Partners)
9am pick up from hotel and drive to Tokaido Chojiya tea house, under 14th generation management, in Mariko. Walk over Utsunoya Pass, noting six different routes over this mountainous section created during 6 different epochs in Japanese history over the last 1,000 years. Taxi back to Fugetsuro near Shizuoka Station for lunch at this two century old home of Japan's Last Shogun. After lunch free time in Shizuoka City to explore Sunpu Castle Ruins. Stay Hotel Garden Square Shizuoka, 3 star, breakfast included. Send your big luggage on to your next hotel after conclusion of your tour on Day 5 using Yamato service.
Day 4 Tokaido Hiking Kanaya and Nissaka Post Towns (tour operated by Tabinoya)
Bringing just a light overnight rucksack, check out of hotel and catch Tokaido main trunk line train on westwards to Kanaya. Meet your Tabinoya guide at Kanaya Station and enjoy a half-day hike over the Kanaya/Nissaka Pass of Old Tokaido. En route take in the ruins of Suwahara Castle and relive the tough feudal era battle here. Call in to a boutique private collection gallery of Hokusai and Hiroshige Tokaido wood block prints featuring some rare pieces. Stay Tabinoya traditional farm stay, dinner/breakfast included.
Day 5 Hamamatsu & Arai Checkpoint (tour operated by mochai-inc & Brasia Tours)
An early start catching Tokaido Shinkansen from Kakegawa Station to reach Hamamatsu Station by 0830. Tour Hamamatsu Castle where Japan's most famous Shogun (and the subject of James Clavell's epic novel of the same title) was Lord for 17 years. Stroll along Old Tokaido through pine tree lined streets at Maisaka. Lunch at a local restaurant serving seafood delicacies straight from Lake Hamana. Visit the Maisaka Post Town Honjin (5 star accommodation of feudal times). Photo opportunity of the famous red gate in the water at Bentenjima. Visit Arai Checkpoint, the only remaining feudal era checkpoint in Japan. Return to Hamamatsu Station to conclude our Tokaido tour around 4.35pm. You can catch Tokaido Shinkansen on westwards to Kyoto/Osaka, or back eastwards to Tokyo (own arrangement).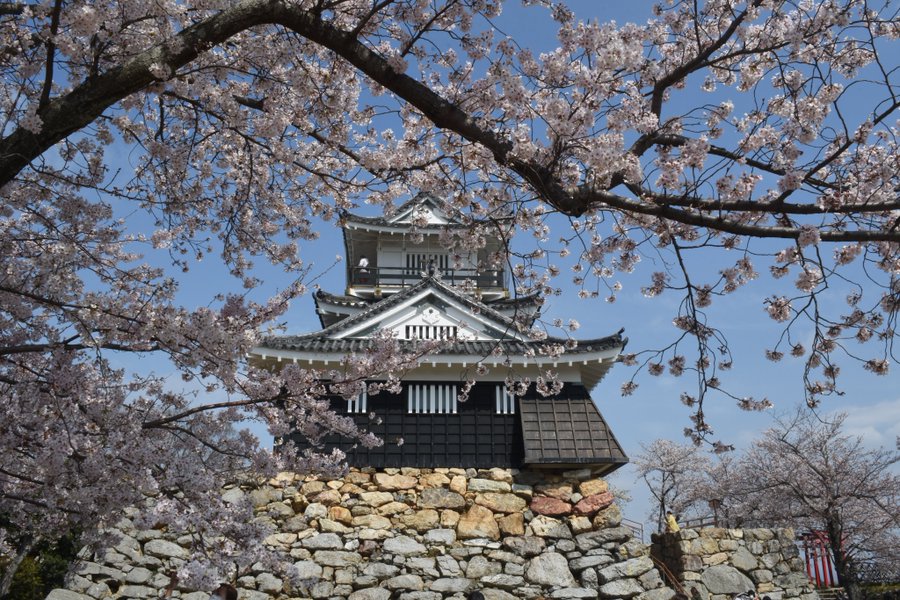 Tour fee for 2 persons room share: USD4,980
(pricing for other group sizes available on request)
Advance reservations are essential.
Minimum guests per departure: 2 people
Detailed terms and conditions (which will be explained) here.
Tour is not accompanied by a 旅程管理者
Certified travel planner: EVERITT ANTHONY
Organizing Travel agency
Hike Hakone Hachiri 合同会社
Address and licence number
Kamitaga 1065-583, Atami City, Shizuoka Japan 413-0101
Shizuoka Prefecture Governor #2-689
All Nippon Travel Agents Association (ANTA) Member